Click on headings links for more information

June 23, 2017, 10:00 AM - 1:30 PM


Start: Victoria Island, at the Booth Street entrance. Prayers and ceremonies.

10-11 a.m.: Walk to Parliament Hill

1-1:30 p.m. (aprox) speakers on the Hill

Join Indigenous and settler faith leaders for a peaceful walk on June 23rd. We seek the return and restoration of our sacred site, Akikodjiwan/ Asinabka/ Chaudière Falls and Islands, to the Anishinabe (Algonquin).


PETITION TO
THE FEDERAL PARTY LEADERS:
HONOUR INDIGENOUS STEWARDSHIP OF THE CHAUDIERE FALLS AND ITS ISLANDS
With respect to this petition, we invite you to:

1. Check out the Asinabka documents page for extensive information about Dr. William Commanda, OC, challenge of Domtar's hydro expansion at Chaudiere in 2007, following consultation with Algonquin Elders and environmentalists/water stewardship activists post his 2006 WATERLIFE WORKSHOP; his 2007 Note: William Commanda writes about MANOSHKADOSH - the American Eel; 2007-07-11 Eric Smith's discussion paper on dam removal and Chaudiere Falls restoration; 2011 Eric Smith Thesis on ASINABKA; 2014 The Cradle Rocks While the Grandfather's of Our Country Tell their Stories - by Noreen Kruzich; 2014 Spring - A Capital Development in Ottawa by Louise Thomassin (PDF page 20); and http://www.solarmovie.ws/watch-damnation-2014-online.html; and


2. Learn more about his over all Legacy Vision for the Sacred Chaudiere Site and his work in general at www.asinabka.com and www.circleofallnations.ca.

Megwetch!

---

For more information, contact Romola at circleofallnations@sympatico.ca
or 613-599-8385

Please forward our invitation to your families and friends.

---

All the original material on this website is © "Asinabka"
and "Circle of All Nations" - All rights reserved
NOTE: All materials on the Circle of All Nations and Asinabaka websites, with the exception of those documents credited to specific individuals, have, since 1997, been authored by Romola V. Thumbadoo, Coordinator of the Circle of All Nations, under the names of Thumbadoo and Trebilcock, in collaboration with William Commanda, Hon. Phd (University of Ottawa and l'Université de Québec en l'Outaouais), Officer of the Order of Canada, till August 3, 2011, and alone since this date. Please acknowledge the written use of any material in writing. All original materials on these websites are © Asinabka and Circle of All Nations; all rights reserved. Contact Romola at circleofallnations@sympatico.ca as required.



HOME | DOCUMENTS | GENERAL INFO | ACTIVITIES | PHOTO GALLERY | CONTACT
Visit William Commanda Legacy - Asinabka on Facebook!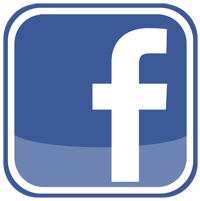 Visit Circle of All Nations on Facebook!